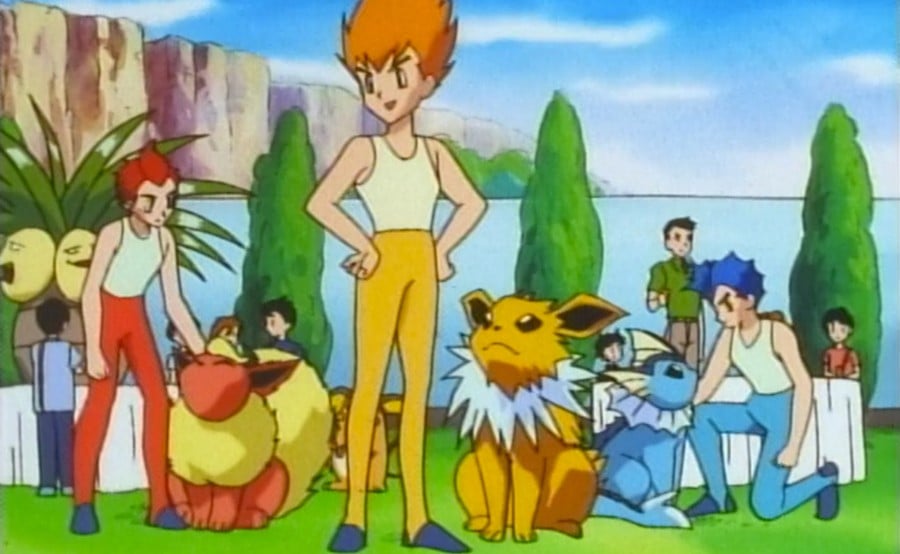 Just last week it was revealed that Flareon would be the first Pokémon to be transformed into a Build-A-Bear for 2020. At the time, we suspected this may lead to Vaporeon and Jolteon toys to finish the original Eevee set, and we were right. Hoorah!
The Flareon plush is now available to pick up from the UK Build-A-Bear website and an image on that very page shows off the goodies still to come throughout the year. Both Jolteon and Vaporeon are scheduled to arrive this summer.
Naturally, we don't have any images of those future toys just yet, but here's how Flareon looks. We'd imagine the other two will be relatively similar, although it'll be interesting to see how they tackle Vaporeon's tail.
Have you been collecting a small army of Pokémon Build-A-Bears? Let us know if you want to stuff 'em all with a comment below.