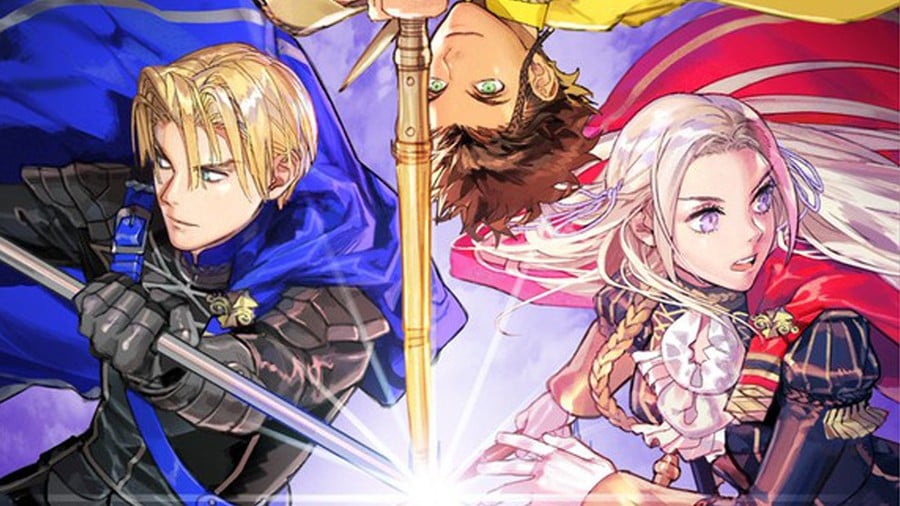 Fire Emblem: Three Houses certainly hasn't gone unnoticed since it was released in July. Earlier this month at the Game Awards, it was awarded the 'best strategy' game of 2019 and at the same event, it won the Players Voice award – beating various other games like Super Smash Bros. Ultimate, EA's Star Wars Jedi: Fallen Order and even Hideo Kojima's Death Stranding as the fan favourite.
Now, in addition to this, Three Houses has topped a Nintendo run event in Japan called "Nintendo Players Voice Ranking 2019", where players select the Switch game they enjoyed the most this year. Below is the top ten. As you can see, plenty of other series such as Dragon Quest and Pokémon feature, and even indie titles like Undertale. Further below this is the games that placed between 11-30 on the list.
---
11-30 positions:
Luigi's Mansion3, Ultimate Chicken Horse, Untitled Goose Game, Super Smash Bros. Ultimate, Super Mario Maker 2, Overcooked 2, Slay the Spire, Box Boy! Phoenix Wright Trilogy, Fitness Boxing, Moon, The Legend of Zelda: Link's Awakening, GREY, Diablo III Eternal Collection, ASTRAL CHAIN, Resident Evil 4, Hollow Knight, Pokémon: Let's Go Pikachu, Super Mario Party, and New Super Mario Bros.
---
Was Fire Emblem: Three Houses one of your favourite games of 2019? What do you think about the other games mentioned? Leave a comment down below.