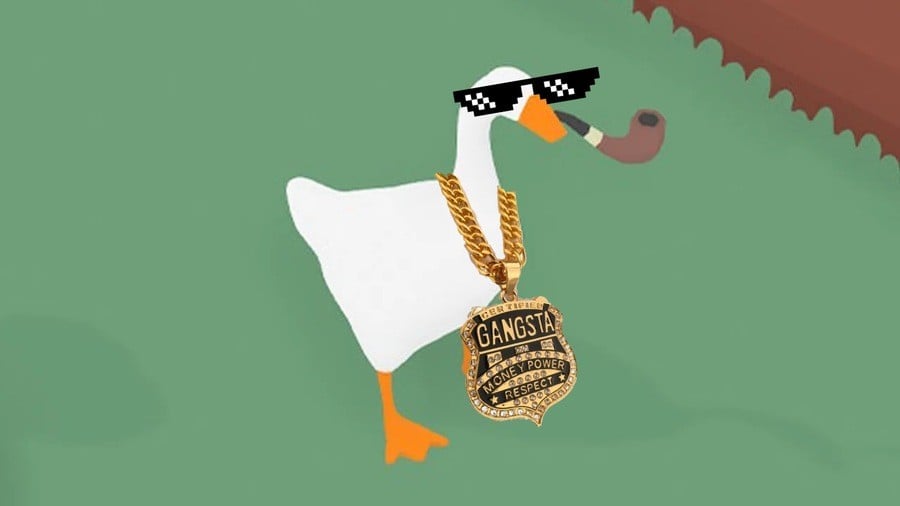 If you thought you'd seen the best of the internet's unrelenting excitement and humour surrounding Untitled Goose Game, you were absolutely wrong.
We're sure you know the story by now – indie developer House House released Untitled Goose Game on Switch and PC, giving players the chance to roam around a quaint English village to terrorise the locals as an adorable but pesky honk bird. It's gone on to be a huge hit among goose fans on the internet, and pretty much everyone has been surprised by just how many goose fans there actually are.
Just yesterday, we shared a gallery full of art pieces depicting the goose in other games or media, wreaking havoc in places it shouldn't belong. Now, someone's decided to create what appears – at first glance, at least – to be an official soundtrack playlist for the game on Spotify, but instead of the real thing's cute little piano tracks, the playlist is instead made up of a selection of gangster hits.
We're talking X Gon' Give It To Ya by DMX, Bring Da Ruckus by Wu-Tang Clan, and even F*** Tha Police by N.W.A. There are loads more, too, and while we can't share any tracks from the playlist directly on the site (the 'explicit' warnings are everywhere), you can check it out for yourself here. Naturally, expect an awful lot of bad language if you choose to listen.
This soundtrack would offer a slightly different, but equally fitting vibe to the game, we feel. We can already sense the modders scrambling around for their keyboards…